Revolutionary Blockchain Projects of 2019
Although 2019 was one of the hardest bear markets for cryptocurrencies (especially altcoins), it did turn out to be one of the most innovative. From tokenization to major advances in the Defi space, we wanted to give a shout out to some of the most interesting and revolutionary projects of 2019.
RealT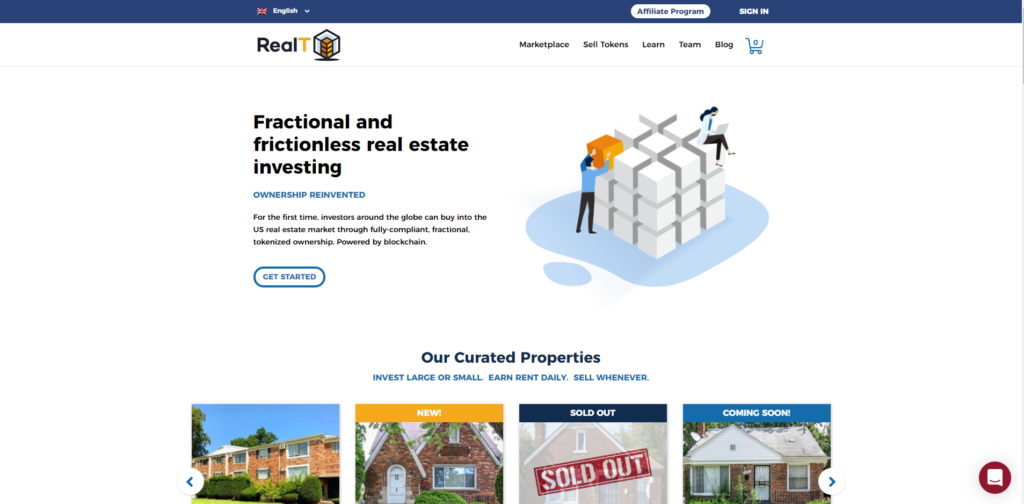 The tokenization of real estate arrived in 2019 giving everyday people the opportunity to invest small amounts in a real estate market on the other side of the world.
RealT works by the team purchasing properties and distributing the ownership into Ethereum based tokens. This then allows the owners of the tokens to take a percentage of the rent paid by the tenants of the property. The rent is paid in stable coins to token holders on a daily basis via a smart contract.
Investors don't have to worry about property maintenance or looking after tenants as this is taken care of by RealT. Currently the team is focused on real estate in Detroit but has plans to expand to other cities in 2020.
Pool Together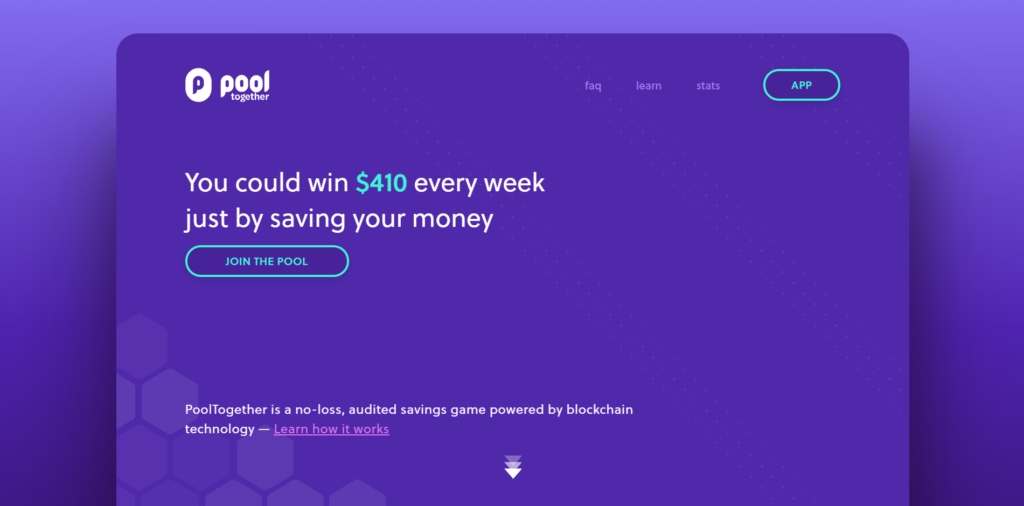 Lotteries are a $7bn industry in Australia so it's safe to say Aussies love a punt on the lotto. The problem is that there can only be one winner and the rest of the participants lose their money. This is where Pool Together changes the game with a no-loss lottery.
How on earth can you have a no-loss lottery? By pooling the funds from lottery tickets into a DAI compound interest loan contract. After a week a winner is randomly selected and they win the interest accrued over the week (winnings depend on the amount of entrants but sits currently around USD$400).
This may not be the millions you can win with Powerball but with currently around 900 tickets in each draw your chances of winning are pretty decent. If you don't win, you get the option to enter the next lottery with the same tickets or withdraw your funds. You literally never lose.
Defi Lending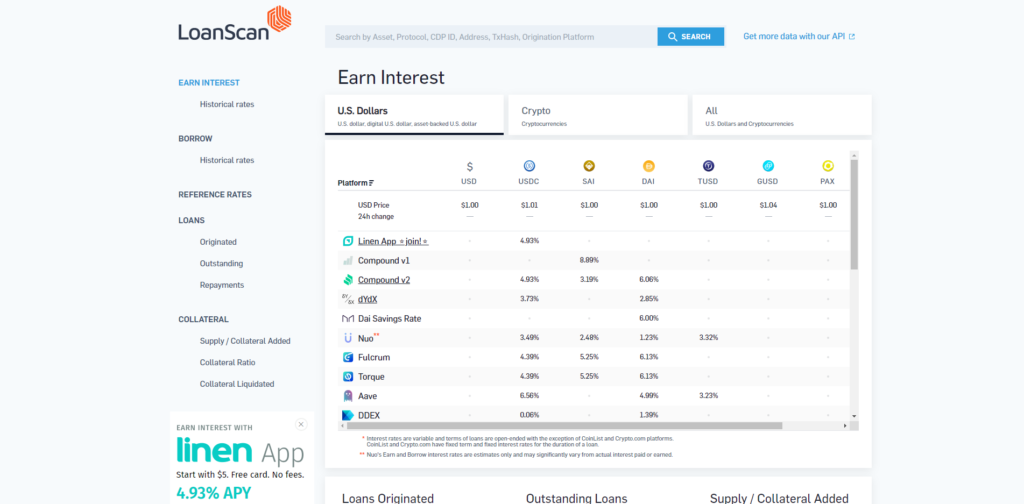 2019 was a big year for Defi (decentralized finance) with currently over USD$700m of locked up value. $500m of which is associated with lending.
Defi lending allows you to make a passive income by way of interest through ethereum based smart contracts. As the money is lent out to other users of the platform, as collateral based loans, the interest paid out to the lender is a lot higher than Australian banks provide.
Currently on https://loanscan.io/ the interest rate for lending out the stable coin DAI is 6%pa on Compound v2. At the time of writing the interest rate a major Australian bank is offering with a savings account is only 0.11%pa.
As an example, if you loaned $100,000 on a typical Defi platform you would have made roughly $6,000 in interest over a 1 year period. The same money put into a savings account with a big 4 bank would earn you roughly $110 after a year.
Unstoppable Domains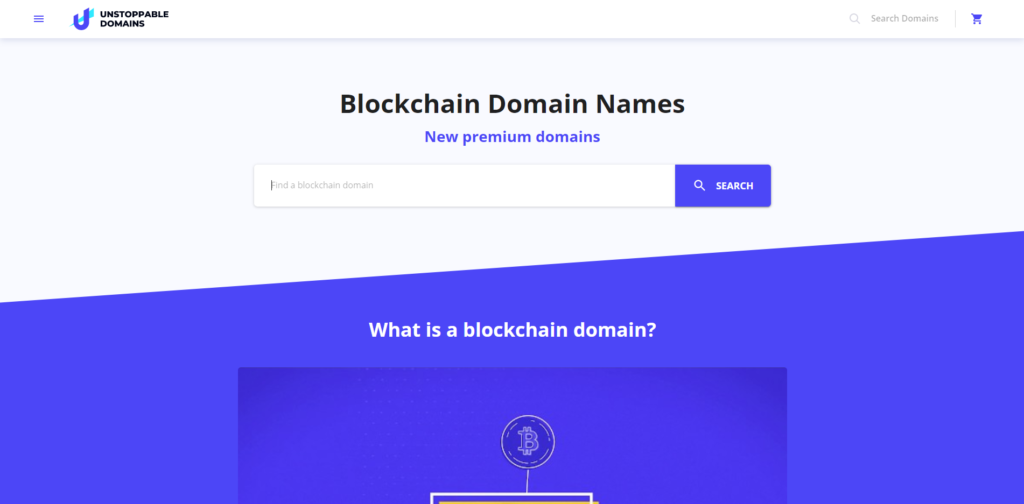 Blockchain based domains made a step forward in 2019 with Unstoppable Domains releasing functional .crypto domains. Blockchain domains currently solve 2 main issues: complex crypto payment addresses and censorship on the web.
Instead of giving someone a long string of characters in order for them to pay you in Bitcoin, Unstoppable domains allows them to send Bitcoin to an easy to read address such as bitgear.crypto. Currently the platform supports over 50 different cryptocurrencies and the addresses are supported by 4 different software wallets with more to come in 2020.
Censorship is an issue on the current world wide web and if a government disagrees with the content of a website they can have it seized by either contacting the domain or hosting provider. With blockchain domains, the domain is kept in a wallet and cannot be removed or transferred without the owners permission. This technology used in conjunction with an IPFS platform such as https://pinata.cloud/ gives users the ability to create censorship resistant websites.
https://unstoppabledomains.com/
Brave Browser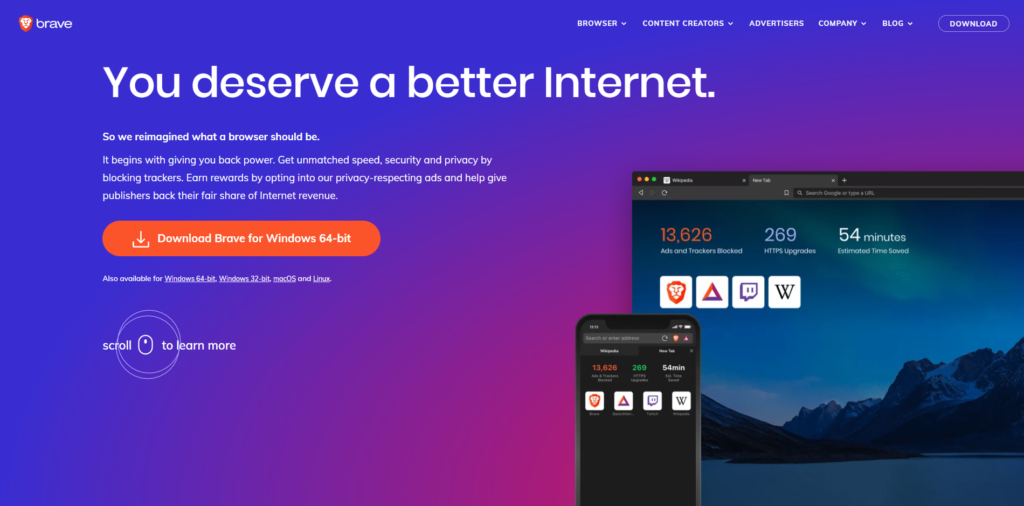 Brave launched their 1.0 version of the Brave privacy web browser in November 2019 and currently has over 10 million active users. Their user base is expected to grow substantially with the browser being available on Windows, Mac and smart phone devices.
The browser is unique in that it not only will remove all banner ads from websites, block trackers and speed up your browsing experience but will actually pay you to browse the web. The optional rewards system works by paying you in BAT token for each ad you view. If you don't want to see ads at all you can just turn that feature off.
Another great feature of the browser is the ability to tip content creators directly within the browser using BAT token. This can be done as a one-off tip or even setup as a monthly payment to support your favourite vlogger.
Currently the ads are fairly simple text ads which are displayed as notifications on the device and the user is paid whether they click the ad or dismiss it. We see future versions of the browser allowing advertisers to display more visual ads and possibly allowing website owners to gain revenue through Brave adverts placed directly on their website.
Please note: This blog post is not financial advice. The aforementioned projects are experimental and we recommend that you do your own research before using or investing any money.