How to Buy Bitcoin and Cryptocurrency in Australia
There is no shortage of cryptocurrency exchanges online which allow you to buy and sell thousands of different coins and tokens. The issue for many people new to cryptocurrencies is that these exchanges operate based on you already having Bitcoin and don't accept fiat currency (e.g. Australian dollars).
Thankfully there are a number of Australian based websites that will allow you to buy Bitcoin and many other cryptocurrencies using cash from your bank account. One of the most popular and trusted Australian exchanges is Coinspot. Coinspot has by far the largest amount of crypto-assets available that can be exchanged directly for Australian dollars. They also accept PoliPay which is a secure and instant way of paying directly from your bank account. No need to wait 3 business days for a bank transfer to clear!
Create an Account
Begin by going to www.coinspot.com.au and click on register to create a new account.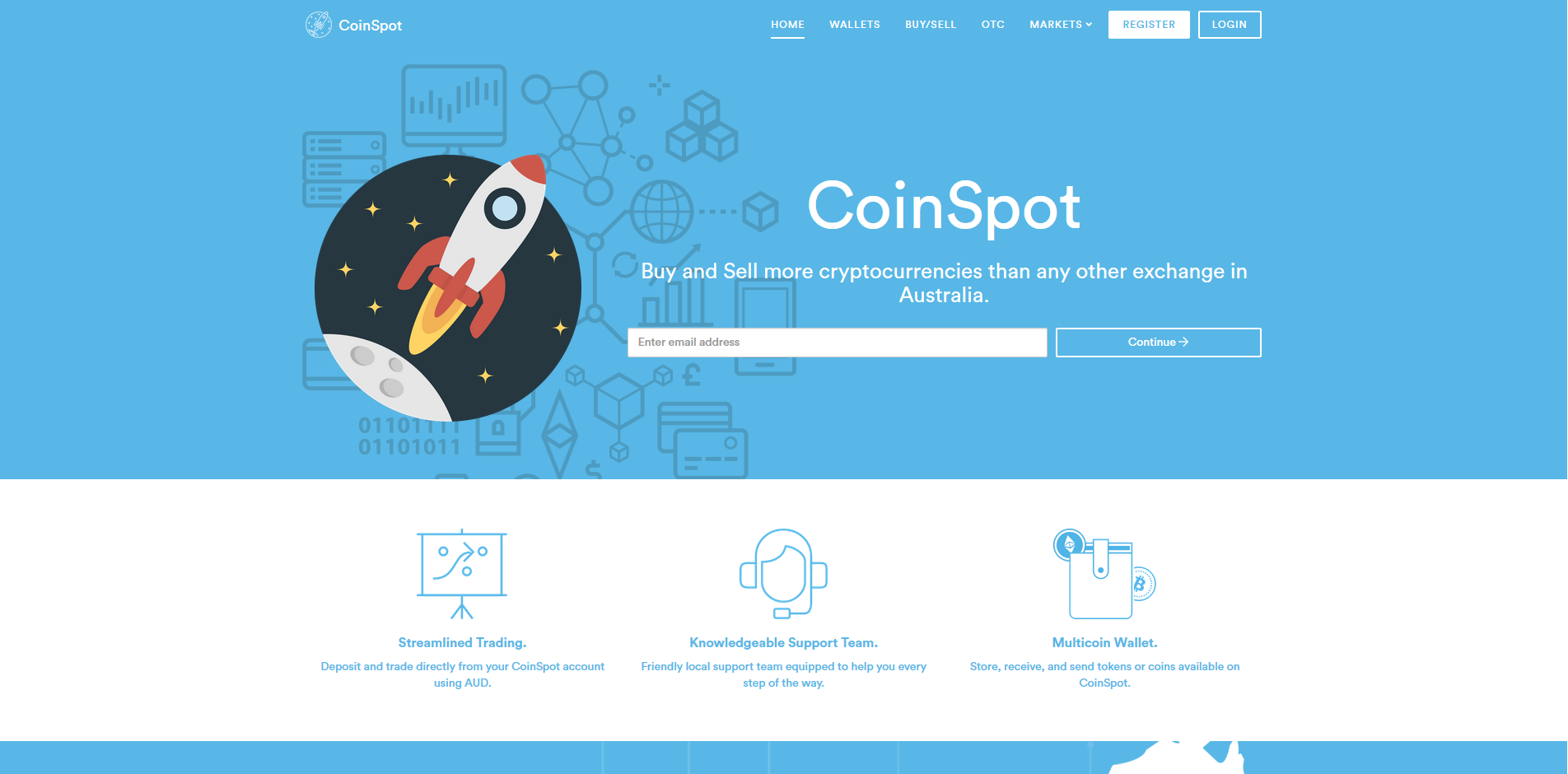 Fill in your email address and password and click create account.
Coinspot will send a confirmation email to your email address. Click on the link contained in the email to confirm that your email address is correct.
You will then need to go through a verification process before depositing Australian dollars into your account. The verification process is standard for all exchanges that accept Fiat currencies and is part of the Australian anti-money laundering laws. If you supply the required documents you should have your account verified within 1 – 2 hours.
Deposit Funds
The next step is to deposit Australian dollars into your Coinspot account so that you can buy Bitcoin. There are 3 payment methods available: POLi, Cash deposit & BPAY. POLi is by far the quickest and easiest method and will transfer your deposit immediately from your bank account. If you're not familiar with POLi Payments, click here for more information.
Click on Deposit Funds in the top right hand corner
Select POLi and enter in the amount you would like to deposit in Australian Dollars.
From the drop down box, select the bank you will be depositing from and click Continue to POLi.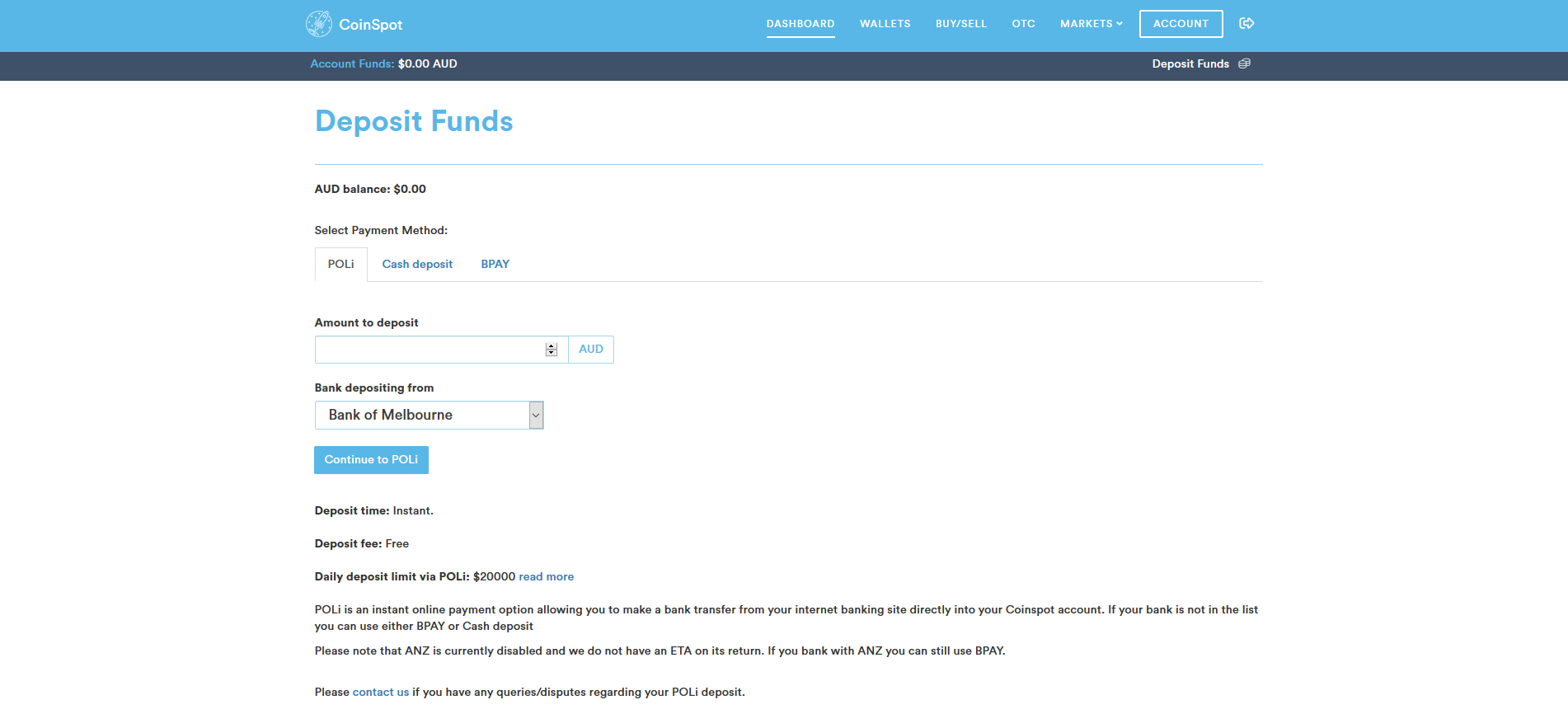 You will redirected to the secure POLi Payments website where it will display the deposit amount. Select your bank from the drop down box and click Continue.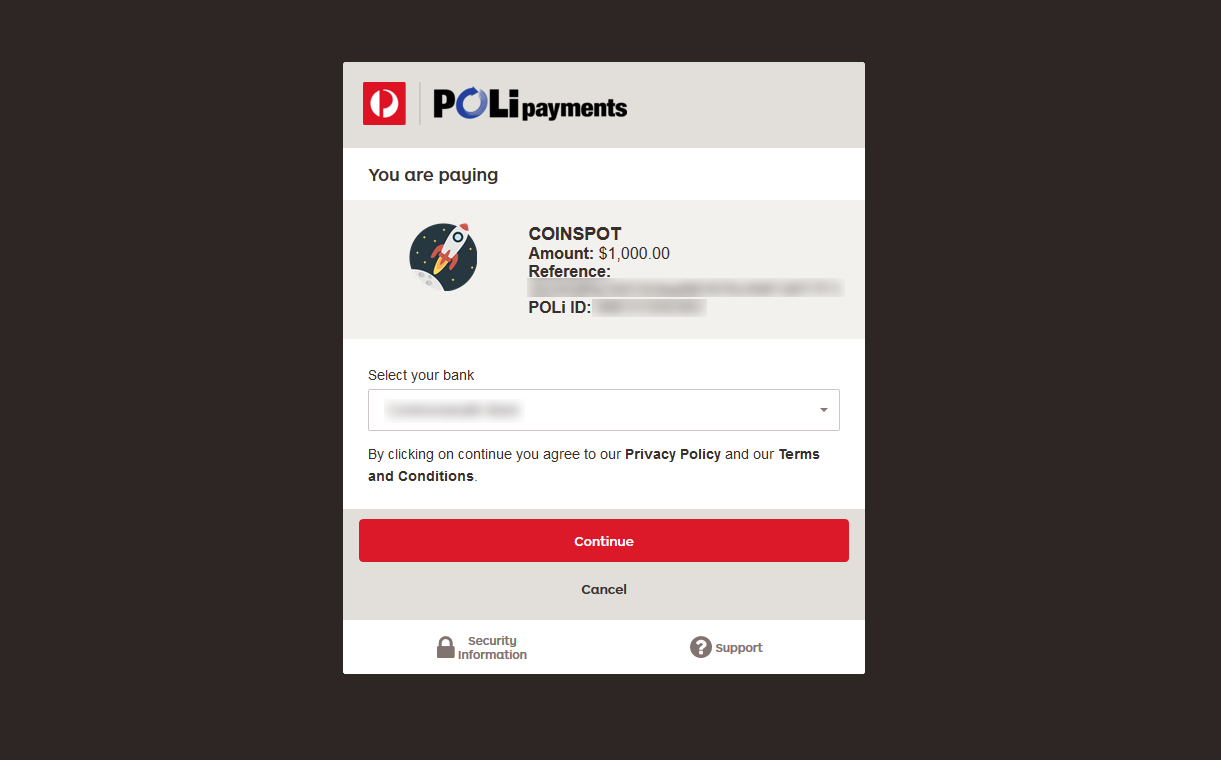 You will now need to enter your selected bank's internet banking client number along with your password. Then click Login.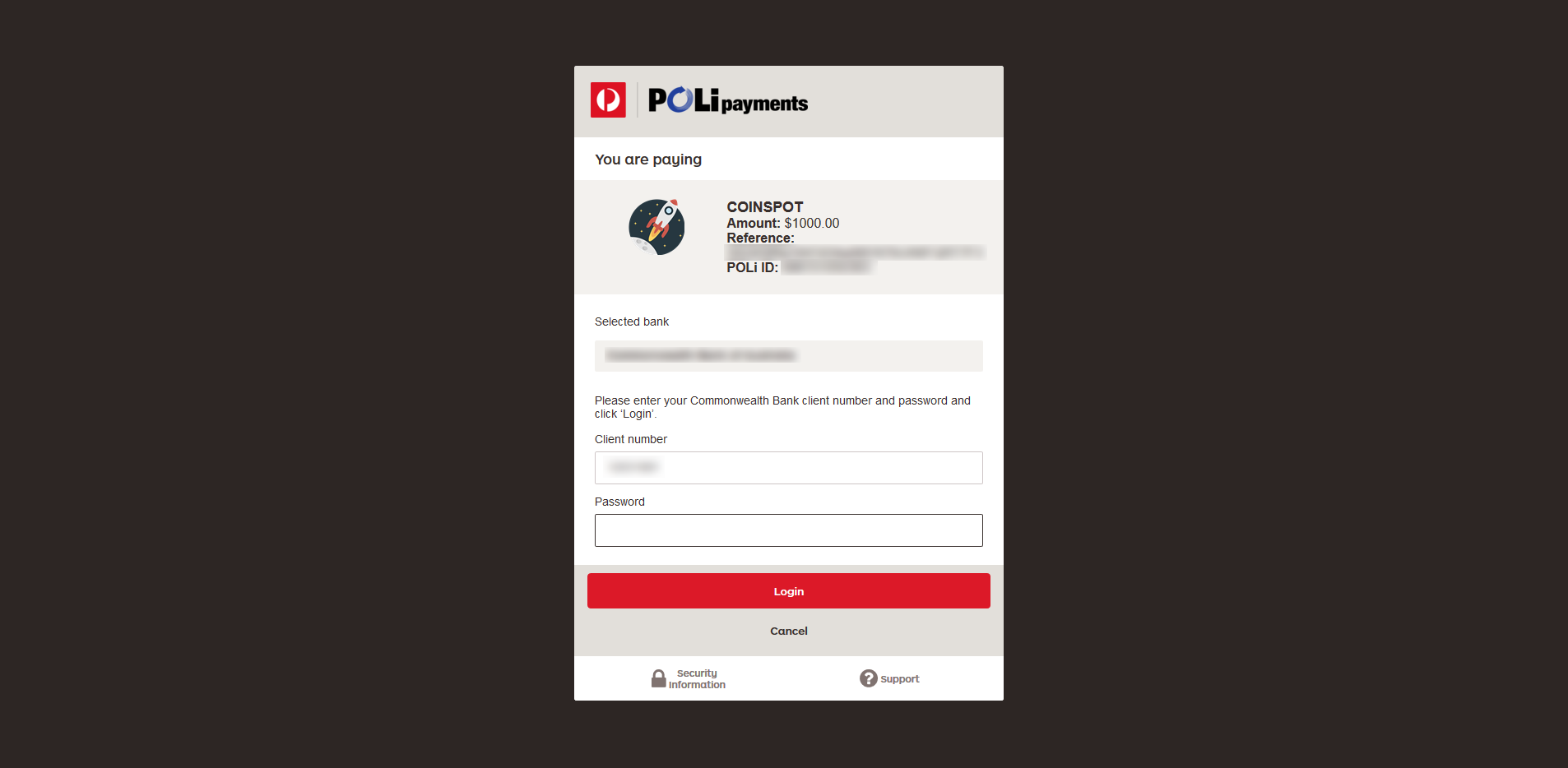 From the drop down box, select the account that you wish to make the Coinspot deposit from. Click on Continue.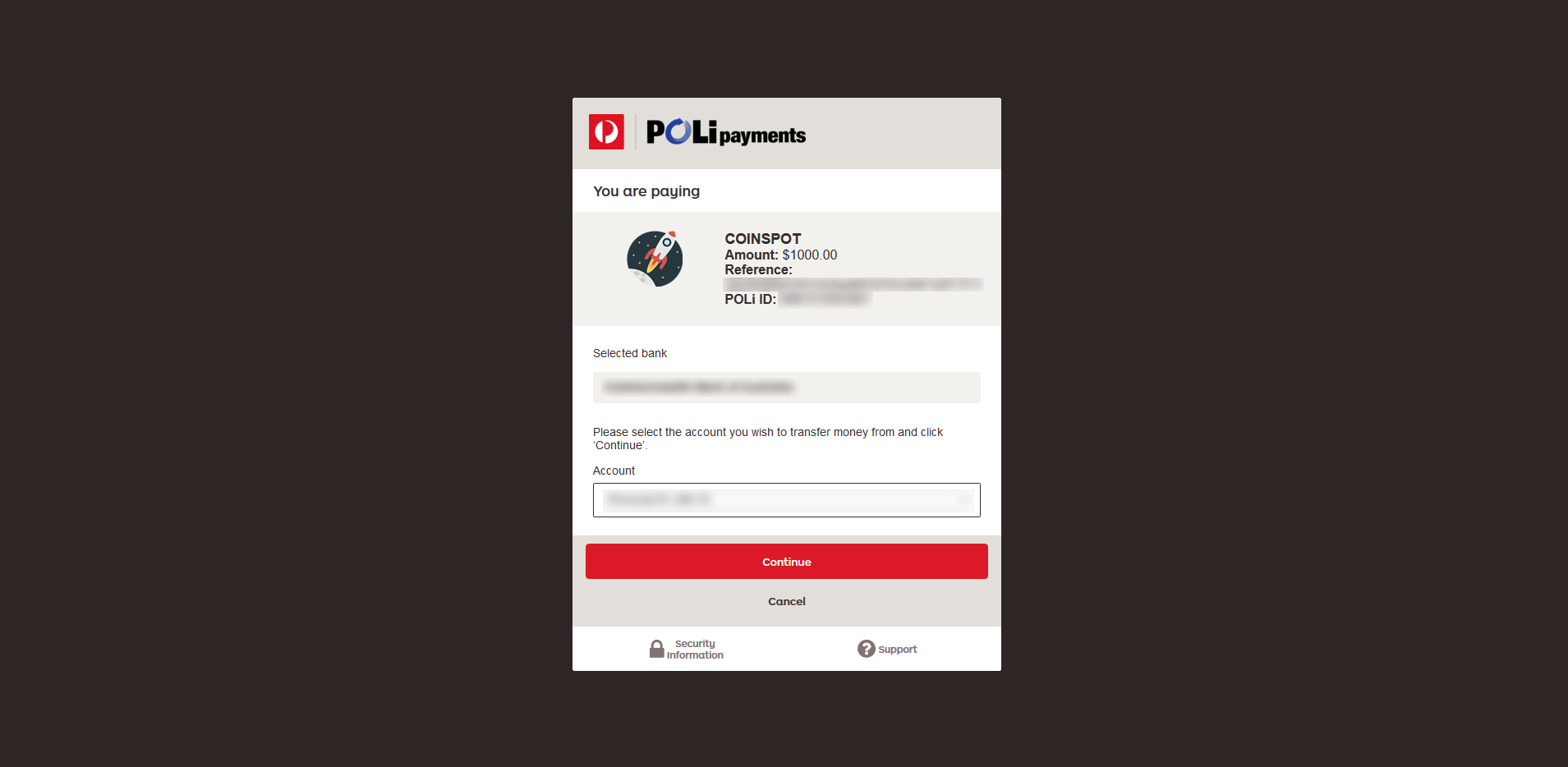 POLi Payments will give you a final confirmation screen. Once you are happy that all the displayed details are correct, click Confirm.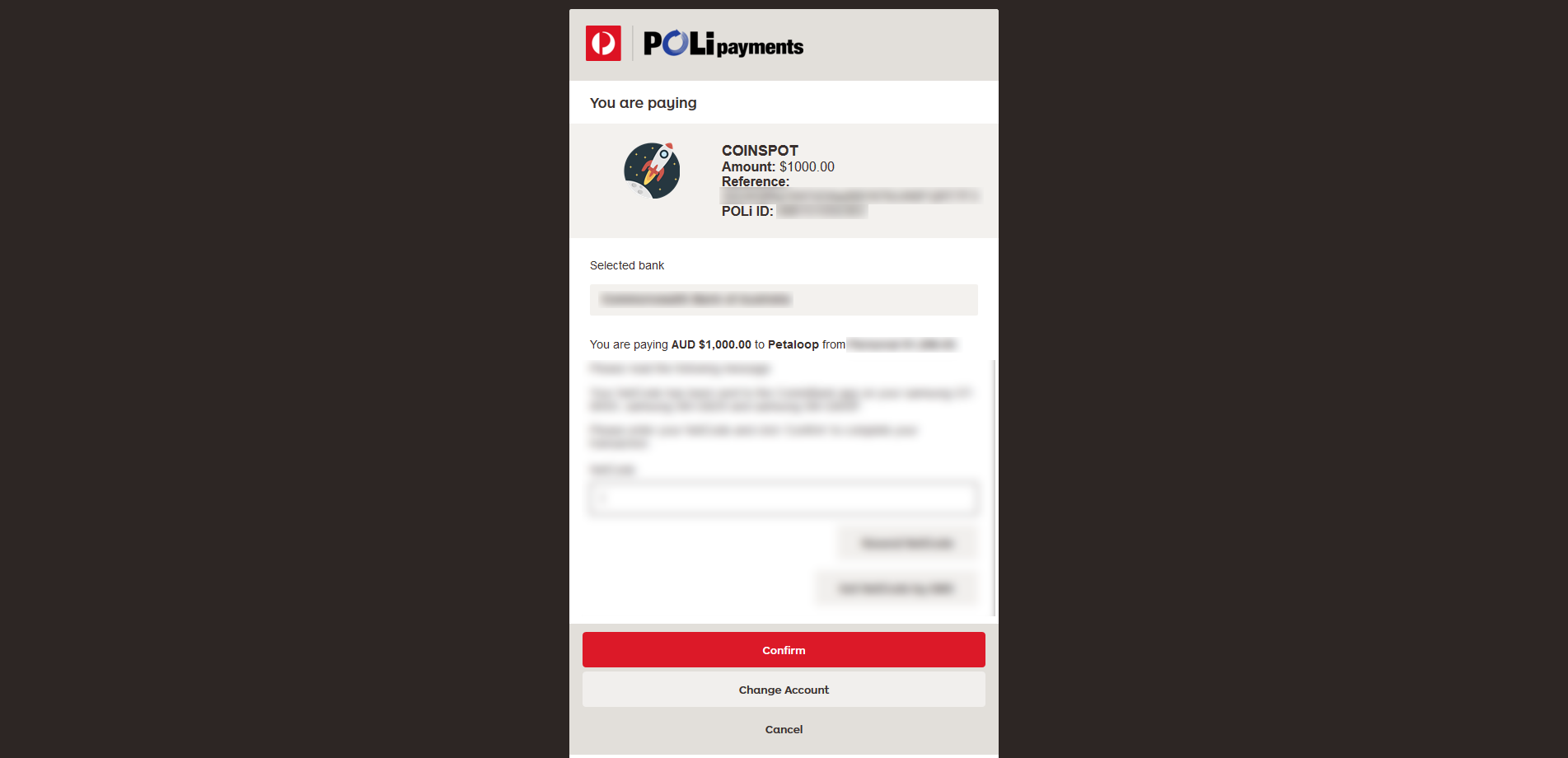 A receipt of your transaction will be displayed. Click Return to COINSPOT.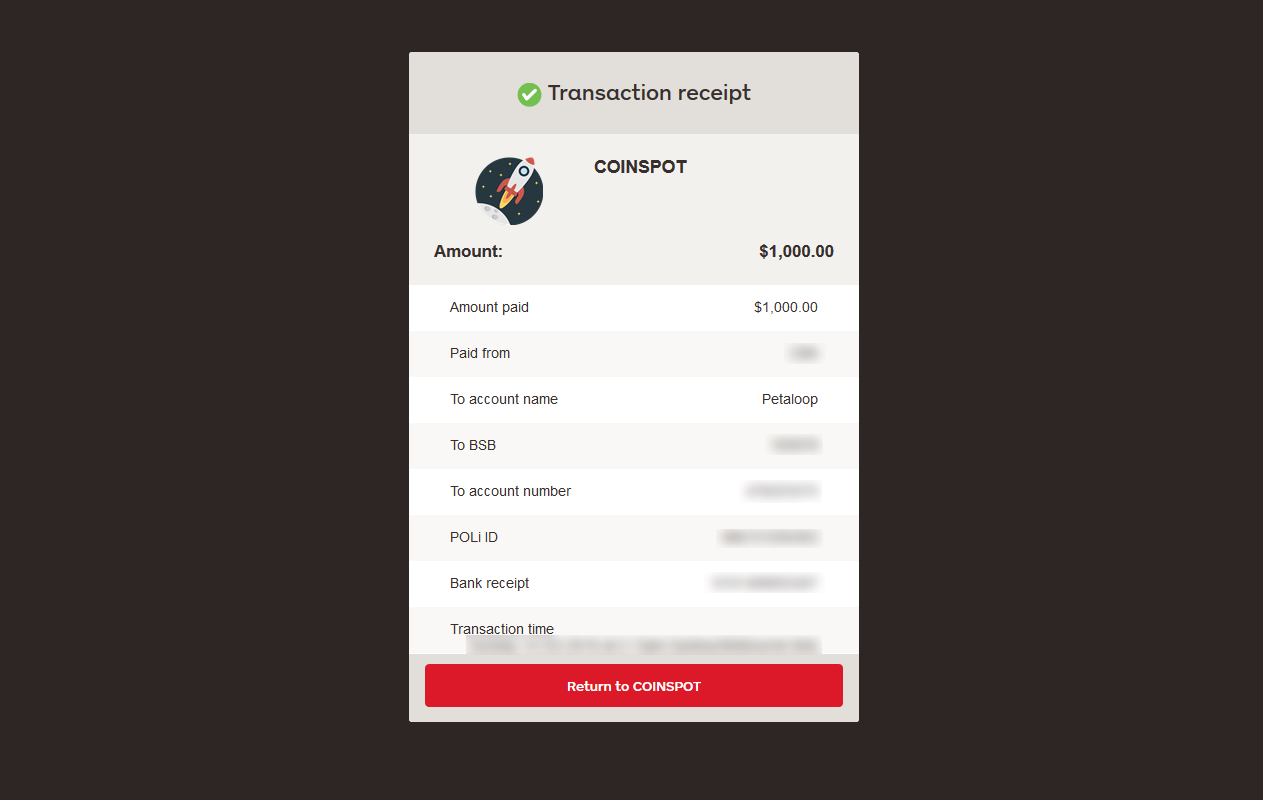 Once you've been returned the Coinspot website, you should see in the top left hand corner that you have an AUD balance.
Buying Bitcoin
Now that you have deposited funds into your Coinspot account you can start buying Bitcoin instantly. Of course you can buy any cryptocurrencies that are listed on Coinspot but we'll be showing you how to buy Bitcoin to simplify the process. At the time of writing Coinspot allows you to buy over 120 cryptocurrencies directly with Australian dollars.
In the top menu, click on Buy / Sell.
Click the Buy BTC button next to Bitcoin to go to the purchasing page.

The large blue number is the current price per Bitcoin in Australian dollars. Enter the AUD amount of Bitcoin that you would like to purchase which will give you an estimated amount of Bitcoin that you will receive.
When happy with the entered amount, click the Buy button.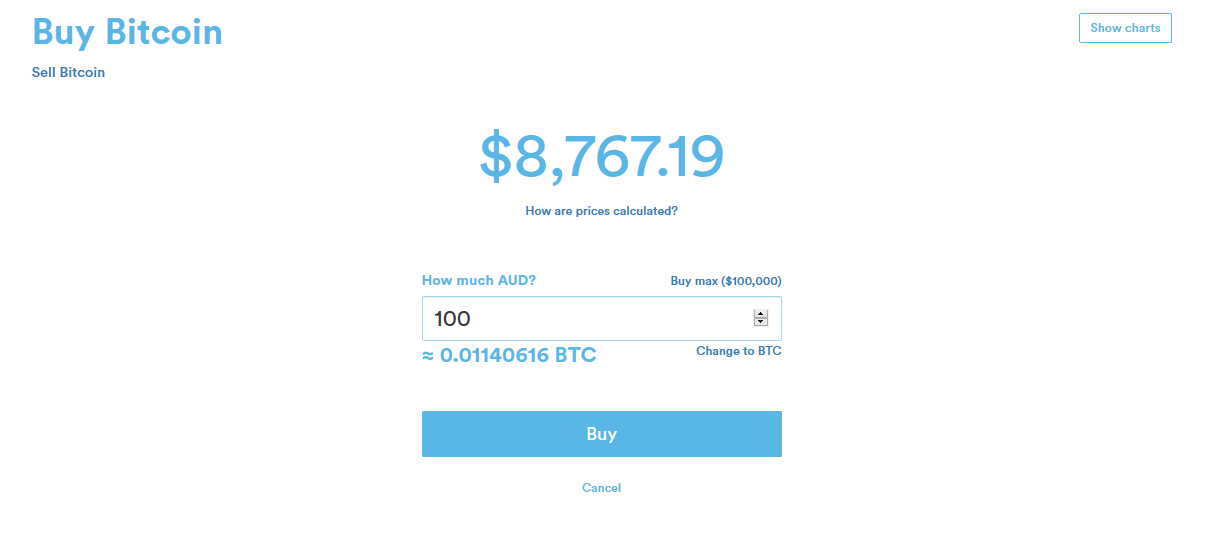 A popup will appear to confirm your order details. If all the information is correct, click Confirm Buy.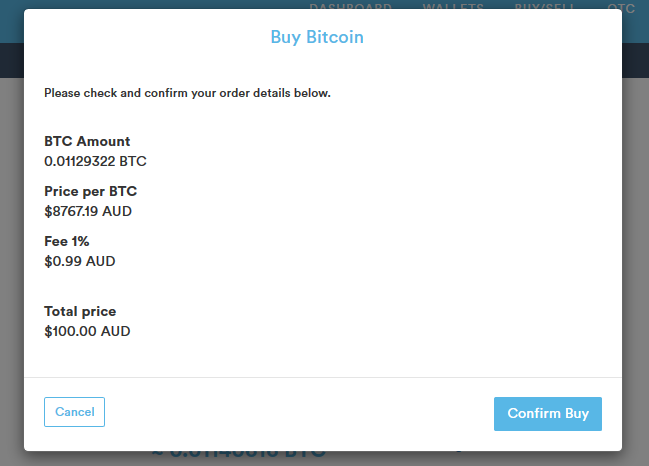 You just purchased some Bitcoin! To view your Coinspot Bitcoin wallet, click on Wallets in the top menu then click Open BTC Wallet next to Bitcoin.
Remember, it's always safer to transfer your coins / tokens off exchange websites after making a purchase. Transferring directly to a hardware wallet will ensure you are in full control of your private keys.